Adding Expertise to Your Engineering Team

©2017 NB Engineering, All rights reserved.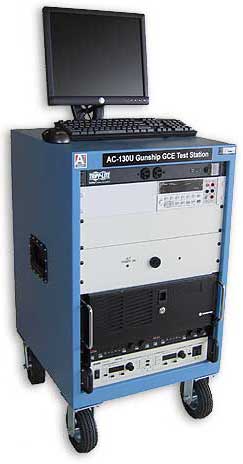 Functions
· Analog, discrete, and digital interfaces
· USB, Ethernet, RS-422/485, IEEE-488
· CAN, MIL-STD-1553B, ARINC-429
· Resolvers, gyros, thermistors, encoders
· Data acquisition systems
· Closed loop systems, frequency response
· Power supplies, motor controllers
· Custom interface designs

Design Features
· Manual test fixtures to fully Automated Test Equipment (ATE)
· Cost effective PC-based solutions
· Innovative packaging techniques
· Modular designs for rapid system development
· Reliable instrumentation (PXI)
· Graphical user interface for ease of operation
· Use of cost effective, Commercial Off-The-Shelf hardware
· Rugged designs for portability
· Quality control methods

Design, Build and Support
· Detailed electrical and mechanical design
· Test software development in LabVIEW™ by National
Instruments Certified Associate Developer
· Design documentation, drawings, and users manuals
· Parts procurement
· PWB Fabrication
· Wiring and Assembly
· Complete system integration
· Customer training
· Customer support throughout the production phase
· Equipment calibration to meet ISO 9000 quality standards
· Easily maintained

NB Engineering designs and builds Custom Test Equipment for production, qualification, performance, and design verification testing of electronics for the commercial, military, and aerospace industries. We provide turn-key automated test solutions starting with your test requirements and finishing with a custom test system ready to test your product. National Instruments LabVIEW(TM) software is widely utilized in our systems and is written by a LabVIEW Certified Associate Developer.
NB Engineering recognizes the importance of having a test system available when your product is ready for transition to production. Aggressive schedules are a fact of life in the test equipment world. That is why we design our hardware and software products to be modular and universal allowing reuse for economical and rapid test system development.
We have experience with Automated Test Equipment (ATE), Test Program Sets (TPS), Interface Test Adapters (ITA), Special Test Equipment (STE), Ground Support Equipment (GSE), and Test, Measurement, and Diagnostics Equipment (TMDE).