Adding Expertise to Your Engineering Team

©2016 NB Engineering, All rights reserved.
Off-The-Shelf Automatic Test Equipment - For Lease
You no longer need a large quantity production program to justify the use of quality, reliable ATE. NB Engineering's Off-The-Shelf ATE (OTS-ATE) offers a field-proven solution that that can be quickly customized to your needs for a very affordable price.
Here's how the leasing program works.

PC controlled
- Use your existing laptop or desktop PC
PXI Instrumentation
- Rugged and reliable
Custom Software Interface
- Easy-to-use, full-featured
High-density ZIF connectors
- Quick attachment, high mating cycles
Breakout box
- Monitor signals while connected to system
Rugged Cabinet
- Provides safe and easy transport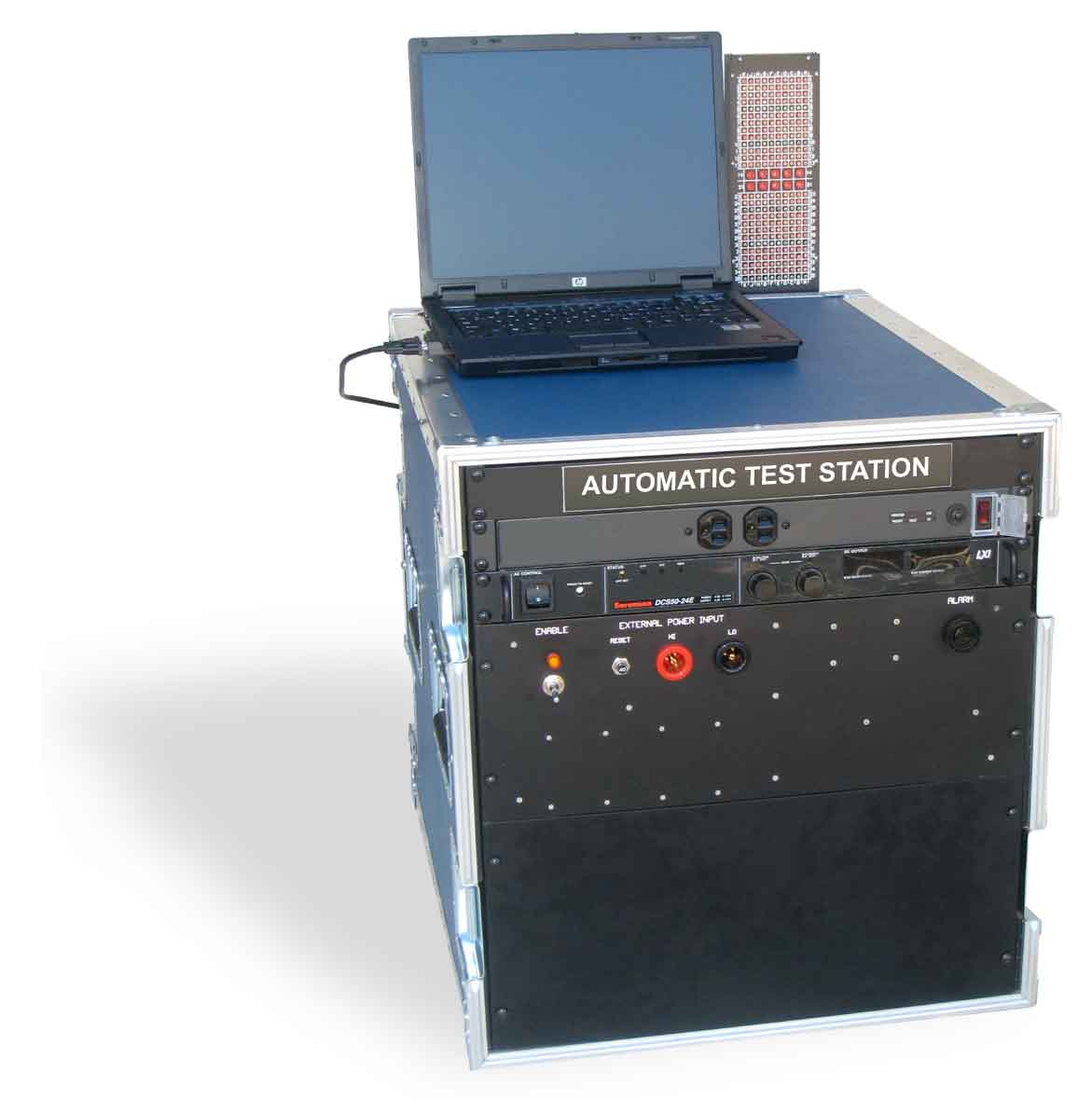 The NB Engineering OTS-ATE includes typical
Military/Aerospace/Industrial I/O functions:
• Eliminate the large up-front cost of developing custom ATE
• Benefit from the speed and quality of automatic test
• Quickly customized to your exact requirements
• In stock and ready for delivery
• Digital Multimeter, 6-1/2 Digit
• Frequency Measurement
• High-Speed Digitizer Inputs, 1.8 MS/s
• Analog Outputs, +/-10V
• Function Generator
• Versatile Multiplexing/Switching System
• General Purpose Relays, 1A to 10A
• Digital I/O
• Counter/Timer Inputs
• RS-232
• RS-422/485
• Gigabit Enet (fiber and wired)
• CAN
• MIL-STD-1553B
• DC Power: 0 to 50V@24A, 5V@1A, 12V@ 4A, 0 to -200V@5mA
• External DC Power Input for Custom Applications, 40A
We discuss your test requirements to see if they are a good fit with our OTS ATE.
We determine what customization would be needed to the ATE hardware and what test programs would need to be added to the user interface.
We provide you with a monthly leasing cost along with any associated setup charges – such as building a custom interface cable to your product.
For a very affordable price, you can have custom ATE on-line in a matter of weeks supporting all phases of test from engineering development to design verification to full production test.